Splash has been awarded the Gold Standard Tour Operator Certificate and with the Philip Goldson International Airport opening today, October 1, Splash is ready for your arrival in Belize. We have implemented enhanced health and safety protocols for the protection of your guests and the protection of our crews. We are ready to go!
The opening of the international airport comes during Phase III of five staged Phases. During this Phase III, tourists must book tours and activities using a Gold Standard Hotel who is also has a Gold Standard Safe Corridor Certificate.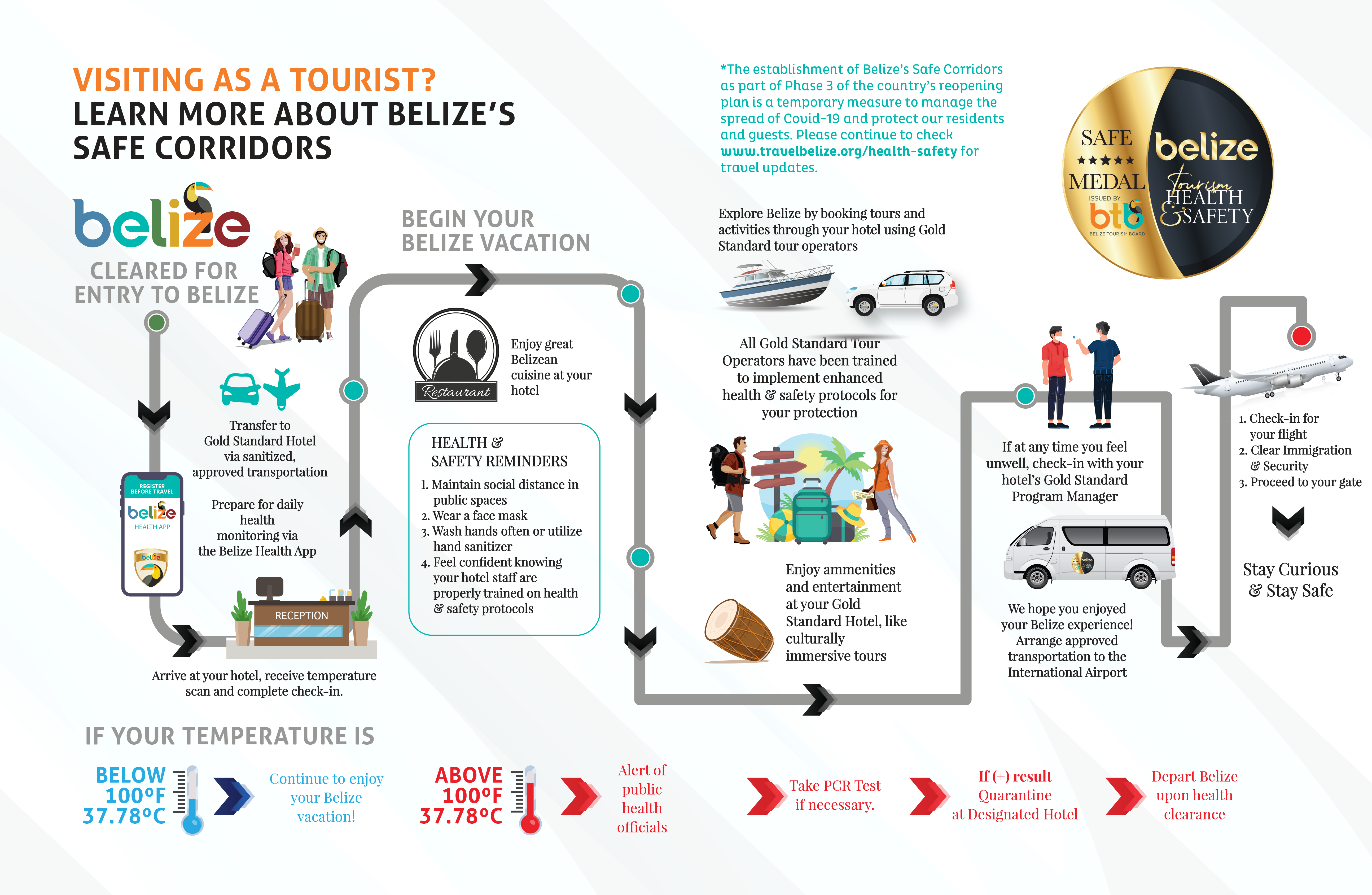 If you plan to visit Belize, let us know the activities that you want to do when you get to Belize and we can advise the appropriate Resorts and Hotels for your Belize adventure.
While we strictly apply health and safety protocols (must wear masks, social distancing, hand washing/sanitizing) and have implemented strict disinfecting procedures and practices, we fully understand apprehensions about the pandemic. Accordingly, we are offering a 10% discount on all private tours. Belize fully re-opens to overnight tourism in January 2021.
We are currently taking bookings at divebelizewithsplash@gmail.com